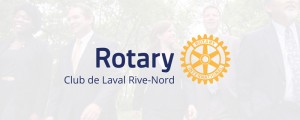 Invitation for sponsoring and participation to degustation/dance party of Rotary Club of Laval Rive-Nord "Caribbean degustation/ Rhum and joys of life"
Dear Madam/Sir,
The Rotary Club of Laval Rive-Nord is proud to announce the arrival of their rum degustation/dancing fundraising event called "Caribbean degustation / Rhum and joys of life" on September 22th, 2017 at Studio "danse 360 et un" in "Ballroom" hall, 8600, Parkway (coin Jarry) Anjou H1J 1N1, starting 7:30 pm.
The Rotary Club of Laval Rive-Nord is a part of Rotary international, which is a Service organization created in 1905 whose stated purpose is to bring together business and professional leaders in order to provide humanitarian services, encourage high ethical standards in all vocations, and help build goodwill and peace around the world.
Our Rotary Club has members who are in touch with the Haitian community in Laval and Greater Montreal and this degustation/dance party is raised to appreciate their inputs to Canadian and Montreal multicultural environment – the unique Caribbean lifestyle which appreciates to art of great rum tasting and food pairing with selected sides and the rightful music.
The Rotary Club of Laval Rive-Nord has supported many local and international causes however our primary mission is to contribute to feed the poor and offer personal and professional growth for youth and adults. In this context the surplus generated from our sponsors and fundraising actions will contribute to our club entitlement.
We are counting on your sponsoring (individual or corporative/professional) to help us accomplish our mission. Please find below the links to the contribution and registration forms for our party.
For more information, please contact Plamen Minchev at (819) 329 3736 or by email at 2017Caribbeandegustation@rotarylavalrivenord.com .
On behalf of Rotary Club of Laval Rive-Nord, we would like to thank you for your kind consideration.
Yours truly,
Plamen Minchev
Chairperson of the event
Member of Rotary International since 1999
Caribbean Degustation – Rum and Joys of Life – Registration Form
Caribbean Degustation – Rum and Joys of Life – Registration Form for Corporate and/or Professional Sponsors